We offer a variety of workouts to accommodate your fitness needs!
Cardio Workouts
Weight Training Workouts
Sculpt and Shred Workouts
Cardio and Shred Workouts
Cardio and Weight Interval Workouts
Cardio Sessions
We at CoffeyFIT can assist anyone looking for efficient cardio videos. Since starting a cardio workout can be difficult for anyone, we have produced a number of engaging cardio workouts that are available online. You can reach your fitness goals with these cardio sessions without having to drastically alter your daily schedules.
Boxing Training
With our Boxing workouts, you will enhance your overall fitness regimen. We provide our clients with great instruction and upbeat energy to guide you through each session. We cater our Boxing workouts to all levels of fitness so no one is left behind.
Specialty Classes
Our classes include a wide range of training sessions from Barre classes to Quick Fix sessions. You can pick from a large selection of total body workouts or streamline your approach with specific body part sessions like "Hips and Glutes". To make streaming fitness videos convenient for you, we use streaming software. Enjoy time-saving workouts by downloading Coffeyfit right away.
Interval Training Workouts
This fitness program provides a total-body workout that both beginners and experienced enthusiasts will enjoy. Purchase a 30-minute workout or make use of our app to get a complete-body workout.
Weightlifting Videos
For anyone wishing to add extra weights to their workout, Coffeyfit offers online workouts that are professionally instructed to ensure safe and effective training sessions. Despite the huge variety of workouts available today, strength training is the best option for all.
Spin and Shred
These spin workout videos are perfect for spin enthusiasts seeking a full-body exercise regimen. Use our video streaming services right away to take advantage of this complete body workout for the best cardio session.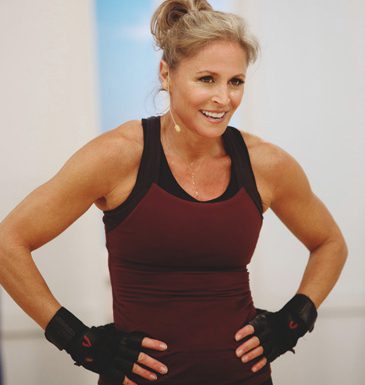 Newest Releases
BoxFit:

No Legs | Quick Fix Legs & Abs | Push Day | Pull Day | Box & Upper Pump |

Three Bix Combos | Legs & Finisher |

Box Combos | Legs & Abs |

Boxing Finisher with Legs

CardioFIT:

All Cardio-both workouts, no Dbs | Cardio Kickbox-No Dbs | Cardio Hi/Low-No Dbs | Cardio Max-both workouts | Dumbbell Blast-Dbs only | Dumbbell Interval- both workouts, no cardio.

Cardio Sculpt Overload:

Low impact & Box | Low Impact & Lower Body | Low Impact & Compound moves | No boxing | No Low impact | No Lower body | No compound moves | Circuit Burn | Combined Workouts | Drills & Box | Drills & Jump | Drills & Step Up | Drills & band | Step & Jump | Step & band |Step & Box
PowerSplits:

Power Finishers | Power Interval Finishers | Power Lower | Power Upper

 SuperSculpt:
Workout One: Drills & Step 1 | Drills & Step 2 | Quick Fix 1 | Quick Fix 2 | Quick Fix 3 | Drill, Step, Drill
Workout Two: Band & Box | Band & High Step Jumps | Band & High Step Ups | Box & High Step Jumps | Box & High Step Ups
Become A Part Of The CoffeyFIT Community!